Customer Testimonials for Hollywood Imports Inc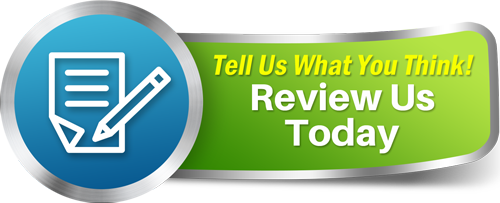 Jeff -
2012 Acura TSX
Samantha, just wanted to tell you thank you for the service you have provided in my visit.
Chris -
2006 Mercedes E500
I really appreciate the fast response and assistance from this dealership Thanks Samantha

Curtis Graves -
2015 MINI COOPER S
Curtis Graves
*****

My wife and I went to Hollywood Imports to purchase a Mini Cooper and had the opportunity of meeting Warren, a great guy to do business with.

We found the Cooper we liked and with only one test drive of the vehicle we new it was very sound and a good purchase. Warren also made our experience quick, easy and satisfying, no hassles, no pressure and what I like most, good pricing of the vehicle, I'm sure I could of gone to quite a few places in and around Birmingham to find a Mini Cooper but he had the one that I liked and the price was excellent along with the condition of the vehicle being like new. I hope that it will give me years of good service and fun driving. Thanks warren to you and the very nice lady Samantha that works with you. Hollywood Imports may not be a large dealership but they've got some of the best looking, best performing used cars in Birmingham!
Aubrey Hairston -
2014 AUDI S8
I had an enjoyable purchase of a 2014 Audi S8 from Hollywood Imports. I had been looking at the Audi A8L on Cargur for some time but then I saw an S8....Whooa! I was always on google looking at Sports and as I scrolled down, adds would pop up a out S8's. So I seen this one from Hollywood Imports and after looking at the pictures numerous times ?? I put an offer in. Then I got an email from Warren Fuller a salesman for Hollywood Imports. After talking to Warren, I could tell that he was a cool, down to earth guy. That made me feel good inside because I live in West Virginia which is about 10 hrs away from the Dealership. So we talked about the car and we befriended each other on fb so that he could do facetime walk around the vehicle for me ??. The guy was great, because he even told me that the car was about a 9.5 out of a 10 as far as the condition inside and out...Ok! So I was skeptical about making a purchase on a vehicle site unseen? But he gave me his assurance about the car....I know you're thinking another car salesman trying to sell a car?? In all honesty I never felt that way about Warren and trust me, Ive owned about 80 vehicles! So after letting him know that I was interested in purchasing the car he emailed me all of the paperwork and told me to call him after I printed it off. I called him and he went over each piece with me to sign. Warren is an exceptional Salesman and his boss should feel really good to have a guy like him on board. IBefore I made the final steps to purchase the vehicle I read their reviews and read about them staff which people spoke reallly well about during their vehicle purchase from Hollywood Imports! The dealership doesn't look like a large Used Car Dealership that would imagine but they handle their business to help you vehicle purchase enjoyable.

Jeff Carpenter -
2016 Dodge Ram
5 out of 5 stars - Melanie was great to deal with. We worked out a deal thru email and I came up the following day to look at it. After a test drive, I could tell it needed new tires & there was a minor sensor issue with the truck. We negotiated that into the deal and she had her guys have the issue fixed before we took the truck home a couple days later. It was a pretty easy deal and a pleasant experience compared to other car purchases I've done. If you're looking at a car from here, buy it from Melanie, she was great every step of the way and always stayed in touch with me.
Walker Wright -
2012 Volkswagen Jetta
Hollywood Imports makes the whole process easy and they work with you every step of the way. They are super friendly and will do anything that they can to help. They go above and beyond. Melanie Riley does an awesome job at finding exactly what you want and going the extra measure to make sure that you are are happy with whatever you are looking for. She does not pressure you at all either. Customer service 12/10. Hollywood is much more than your average car dealership. Overall great experience.
Brooke Little -
2010 Cadillac SRX
My husband and I just got a great deal on an amazing Cadillac with the help of Melanie Riley. This is my second Hollywood Imports purchase and I will surely be back for a 3rd, etc. Thanks to all the staff for a hassle-free experience!
Edna Jackson -
2014 Volvo XC60
I cannot say enough good about Melanie Riley at Hollywood Imports! I asked online about a vehicle she IMMEDIATELY replied! Got all my info late that night and the next day I went and picked the car up! I'm not sure if it gets any easier than that! The financing was WAY EASIER THAN LARGE DEALERSHIPS WHERE YOU FEEL LIKE YOU'RE BEGGING TO BE ABLE TO BUY THEIR CAR! I WILL N E V E R GO ANYWHERE ELSE RO BUY A CAR! Melanie Riley YOU ARE A ROCKSTAR MY LOVE!
Randall Clark -
2014 Land Rover Range Rover
I just wanted to commend Melanie on her help while I was trying to find a new car. I have been looking for over a year for the perfect car and found it at Hollywood Imports. Melanie and the whole staff were professional, yet not intimidating. I will refer all my friends there and the next time I'm looking for a car, I will start here first. Thank you!
Melissa Campbell -
2012 Mercedes R Class
After searching for many months - finally found the car I had been wanting and it could not have been at a better dealership than Hollywood Imports. Living out of state - i really thought this process would be a nightmare - but - it was not. We did handle a lot of things via phone and text - but - the day I drove over to test drive - Melanie, Damon and Mike - could not have made the process any easier. Thank you all again....I LOVE my new car!!!!
Jamie Logan -
2008 Mazda CX7
I am BEYOND impressed with the employees here! They have gone above and beyond to make sure I was able to get a reliable vehicle for my kids and myself! I would highly recommend this place for your next vehicle purchase!
Neal Jackson -
2014 Toyota 4 Runner
Great first time experience! Our sales person, Melanie Riley answered all my questions and we had a speedy checkout. After purchase we had issues with the car's rear camera. We brought it back and they fixed it as they said they would. I would recommend Melanie and Hollywood Imports.
Ferra Cox -
2013 BMW X3
BIG THANK YOU to Melanie! I love my car and appreciate all of your help! The entire Hollywood Imports team is amazing! Thank you all!
Kathy Durett -
2014 Mercedes C250
I highly recommend Hollywood Imports. I worked with Damon Treadwell and he was great from start to finish. I have never had such an easy car buying experience. I'm a hairstylist and stay very busy and he actually brought my car to me. I was so impressed. He made sure I was 100% happy even after my purchase was done. If you're looking for a nice car with great honest people to deal with go there and see Damon.
Forrest Bender -
2013 Hyundai Elantra
We were looking for a modest car for our graduating senior so we were a bit skeptical when we walked onto this small dealer's lot filled with Maserati, Corvettes, Lexus, BMW, etc. We found a listing on a car search app that told us to try these guys out. The funny thing is that Damon Treadwell, warned us off the vehicle we went in for and pointed us to a more affordabe and appropriate option he had available. His honesty saved us money as well as some probable headaches in the future.

We left the dealership to try other vehicls we had picked out from the app without complaint or the old "salesman shuck and jive" (once upon a time I sold cars and did the thing where you keep the prospect on the lot as long as possible even when you know you dont have anything they want). A full day where my wife and I drove five other cars after driving several in the previous week, brought us back to Damon and Hollywood Imports.

After coming to terms, even the closing process was simple and smooth. None of that going back to a finance office where there are as many hard sells of extended warranties as there are cameras recording every move.

All in, this was a very unexpectedly pleasant car buying experience.

The last thing I'll say that was pleasant and unexpected was the owner was out back detailing sold cars for delivery alongside another employee. That may have been the final touch that sold the dealership, and ultimately the vehicle for us.
Scott Ferguson -
2012 Jeep Wrangler Sahara
Bought a Jeep Wrangler from Melanie Riley at Hollywood Imports. She's great to work with and helped with all the details and final delivery. Good customer service experience and really cared about getting everything just right. I would buy another car from her/Hollywood and would recommend them to others.
Roderick Pounds -
2105 Volve V60
We purchased a Volvo from here this weekend. Melanie Riley was our salesperson. Of all of the car salespeople I've ever dealt with, she was far and above the most pleasant. No pressure to buy, didn't try to sell us a more expensive car. She was very helpful and even came in on Sunday to complete our paperwork as we were headed Atlanta for the weekend. If you need a quality vehicle, SEE MELANIE!!!!
Frank Williams -
2014 Ford F150
5 out of 5 stars - I recently purchased a 2014 Ford F150 XLT at Hollywood Imports and I had a great experience. Melanie was very nice, courteous and really went above and beyond to make my car buying experience very memorable. First of all she came and opened the dealership on a Sunday when they were closed, so I could have a look and test drive the Ford F150. Which is very rare for any dealership. Once I decided I wanted the truck, she guided me on how to hold the vehicle until I received financing by putting down a deposit. Her and the owner were very patient as it took several days to receive my financing. I've purchased many vehicles in my lifetime and this was one of the best experiences I ever had. Thank you Melanie and Hollywood Imports.
Jay Nick -
2012 Audi R8
Bought a 2012 R8 v10 6mt from these guys. Car was higher miles but was high quality and in amazing shape as promised. I am from Texas so all negotiating took place over the phone. Micheal, the salesman not the owner, was very helpful, and Kelsey was outstanding as well! I love smaller dealership like these that are much more personable and flexible than big dealers. Don't let the size and smaller inventory steer you away. They seem to have higher quality, gently used, specialized vehicles on the lot. We got a very fair price nailed down before I got there, and when I flew out was treated to five star service. Micheal picked me up from the airport, we did a test drive, paperwork, and I drove the R8 800 miles home right after. Highly recommend whether you're local or an out of state buyer. Only wish they were closer! Only wish I could have met the owner!
Tamiko Ward -
2008 Lexus LS460
The people there were all professional and I received over and beyond service.

Erin England -
2011 Infiniti FX35
I just can't say enough good things about my experience with Hollywood Imports and it's staff. As I was fresh from a really bad experience at another out-of-state auto broker, Mr. George Duncan was the perfect combination of knowledgeable, responsive and compassionate with a wonderful sense of humor. Any concerns I had, he addressed immediately. I also must compliment the young lady responsible for completing all the paperwork for the purchase, Kelsey. She was both professional and friendly. If you are looking for an upscale vehicle at a reasonable price, go by Hollywood Imports and ask for George!!!!!
Anne and Alex Toole -
2008 Kia Amanti
I worked with George and Michael and got a great deal. Thanks for the outstanding service!
Worked with George and Micheal to buy a Kia, friendly service and great car!
Jeremy Folse -
2012 BMW 640I
Just bought a 2012 BMW 640i and I love it! See Michael in sales - he will hook you up!
Devante Edwards -
2012 BMW 750I
The services here were top notch. Quick and accurate. Very persistent and helpful. A great place to buy a great vehicle. 20 thumbs up.....
Jared Jackson -
2013 Audi S4
A great experience. With this being my first car purchase, they went above and beyond to make the whole process flawless. I can't say enough about the amazing service that Mr. Duncan and Kelsey provided.
Jamie Brabston -
2011 Jeep Grand Cherokee
Everyone at Hollywood Imports is so awesome and helpful! We found the perfect vehicle for my son here, and Michael showed us all the bells and whistles! Thank you all for a great experience!!
Shayla Folse -
2014 Lexus IS 250
Me and my brother have both purchased vehicles from Hollywood Imports this week through Michael Entrekin. Between the two of us he has sold us 3 cars 2 lexus and 1 bmw. He is the sweetest salesman ever he's so informative and helpful I give him 5 stars out of 5.
Amy Latham -
2006 Mercedes E350
We bought a car here and had an awesome experience. Michael the owner is extremely knowledgeable. George our salesman was fantastic, no pressure at all. We got a great deal on a great car. They even gave us suggestions for service. We will be back!
Daniel Funk -
2014 Jeep Wrangler
Great Service!!! Very nice and friendly atmosphere! Helpful with knowledge of the vehicle I purchased. Thanks Hollywood Imports!

Tina Elton -
2009 Acura MDX
Hollywood Imports has wonderful staff! Michael the salesman helped me out so much! They put me at ease about buying and made the process so easy. Everyone should buy their cars from these guys!
James Whitaker -
2013 Mercedes ML350
Awesome!! Very informative!! Handled our every need. Will def do business with Michael Entrekin again very soon!!
Terisa Reid -
2013 Jaguar XF
Had an awesome experience! Michael was extremely helpful, patient, and respectful throughout the process.
Kris Fon -
2011 Dodge Challenger
Helped me and my son a great deal. It being his first car it was stressful but they helped a great deal. I do recommend Micheal and George ask for them by name.
Lizzy Sexton -
2015 Lexus IS 250c
I got my Lexus IS 250c from Hollywood- I love it and when I wasn't as happy with the windshield wipers after driving through a hard rain they were replaced right away with no charge! I've put 8000 miles on it since I got it and have had no issues. If you are looking to buy, make sure to contact Michael Entrekin. He is a people person, loves cars and is very knowledgeable about them- and he will work out a deal for you!